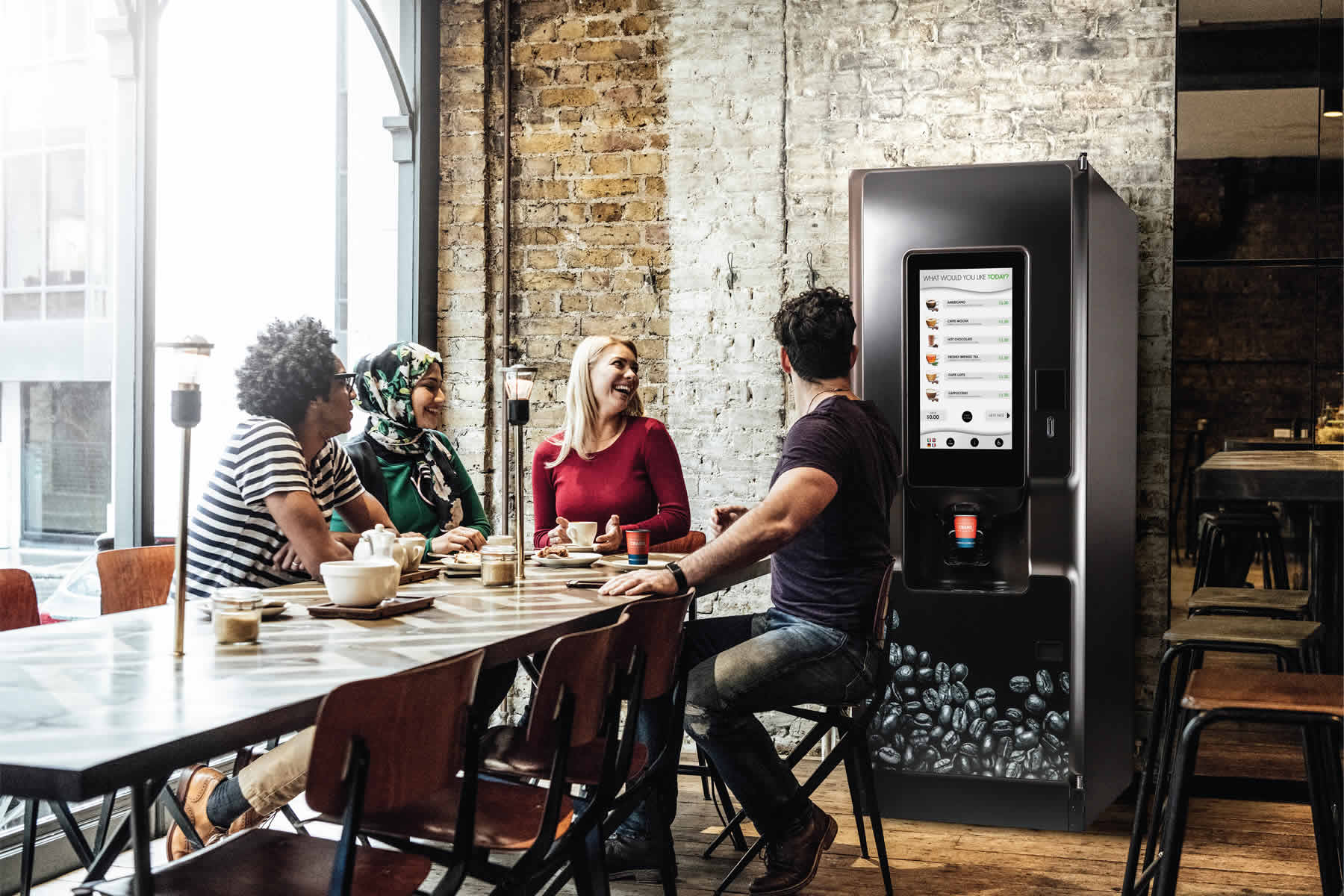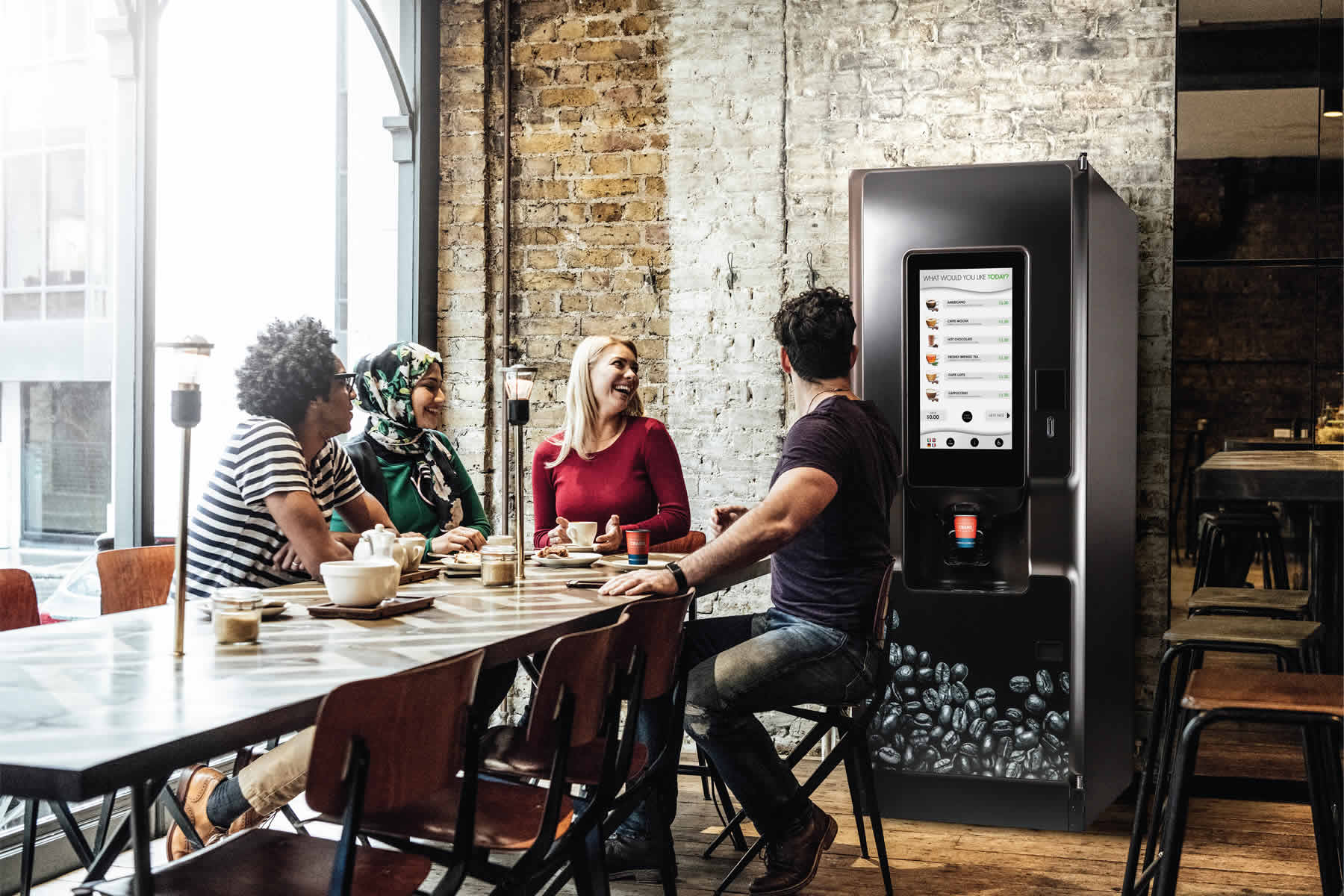 Its 21" intuitive touch screen user interface with full HD video is designed to add elegance to any venue. COTI is engineered to brew that perfect cup every time offering a wide range of premium hot beverages that will transform your location into a destination.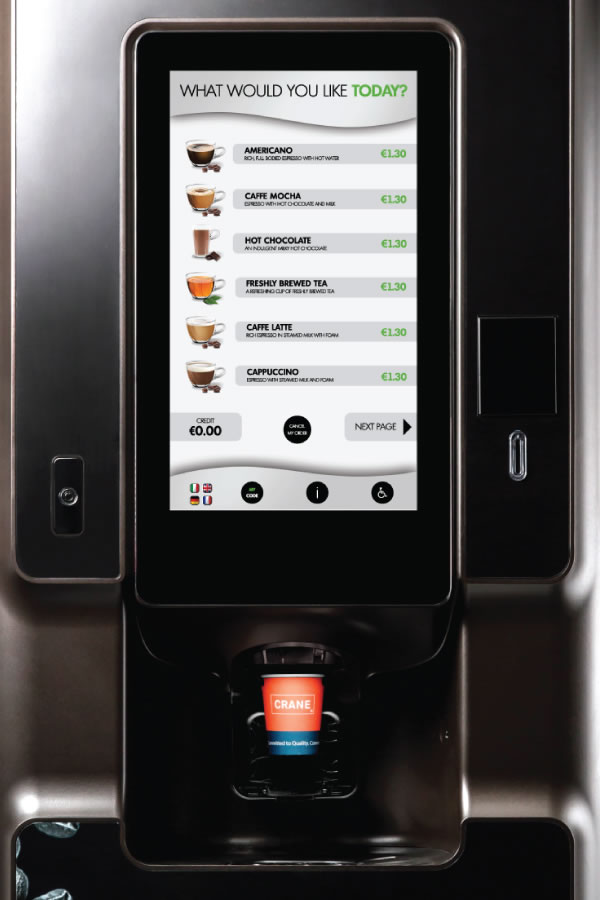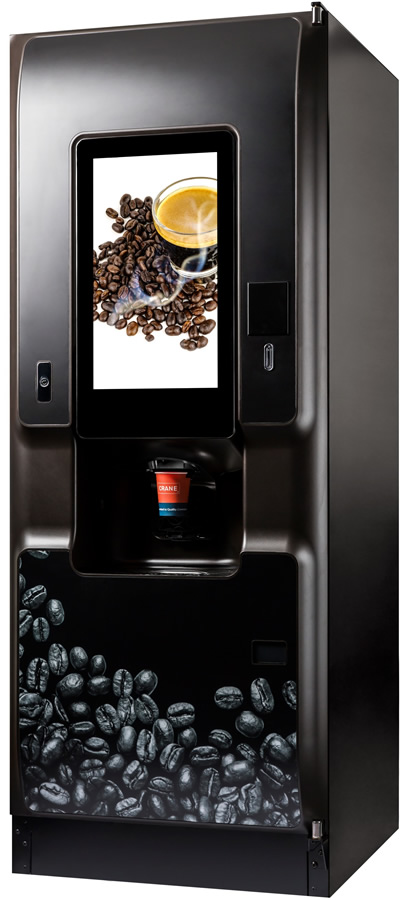 ---
THE EXPERIENCE OF ABARISTA DELIVERED WITH ELEGANCE
Bring café quality service to your site with barista-quality drinks, thanks to the new COTI. Designed to add elegance to any location and to deliver the perfect drink every time, COTI delivers each drink consistently with stellar taste, aroma, color and appearance and will bring consumers back for more.