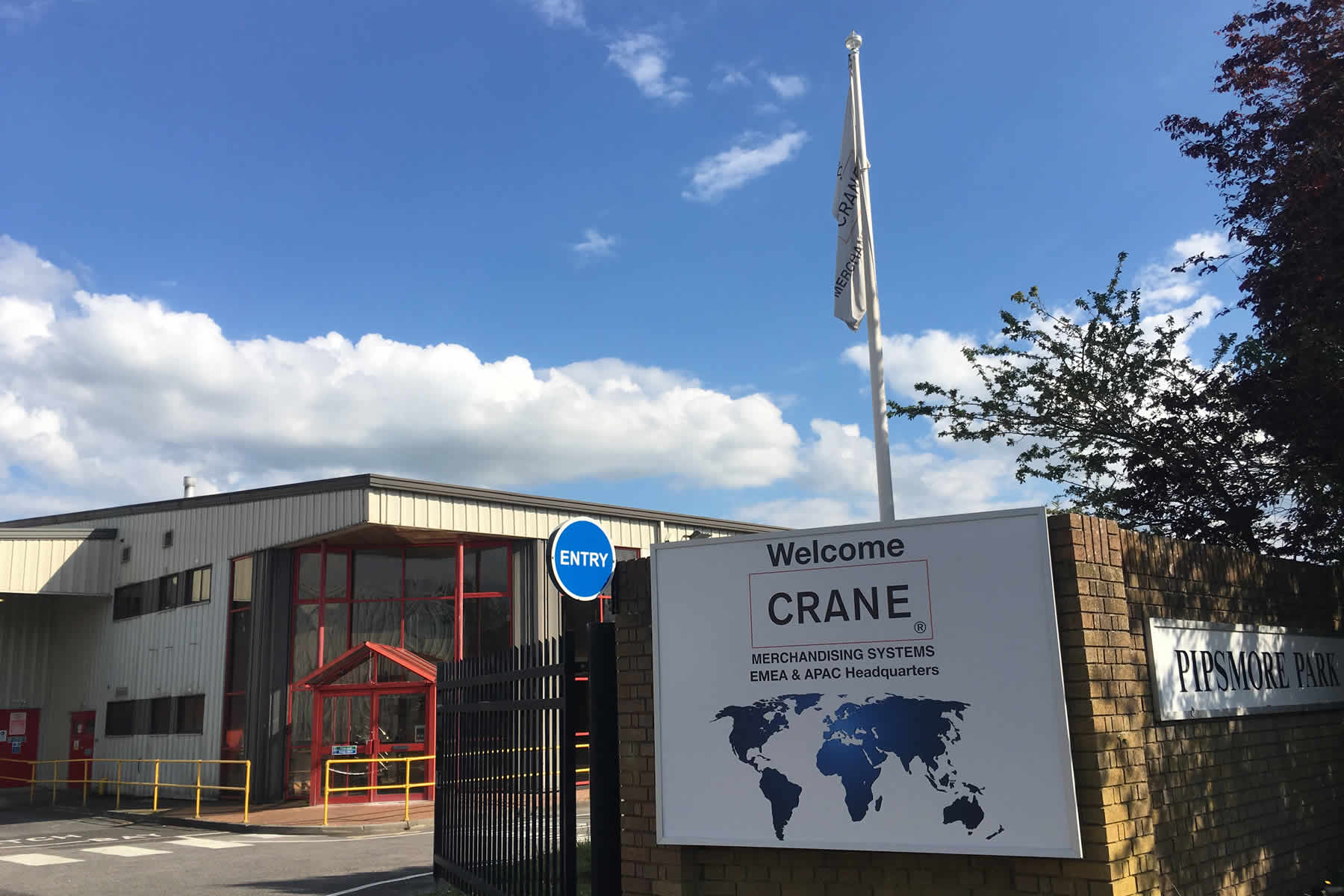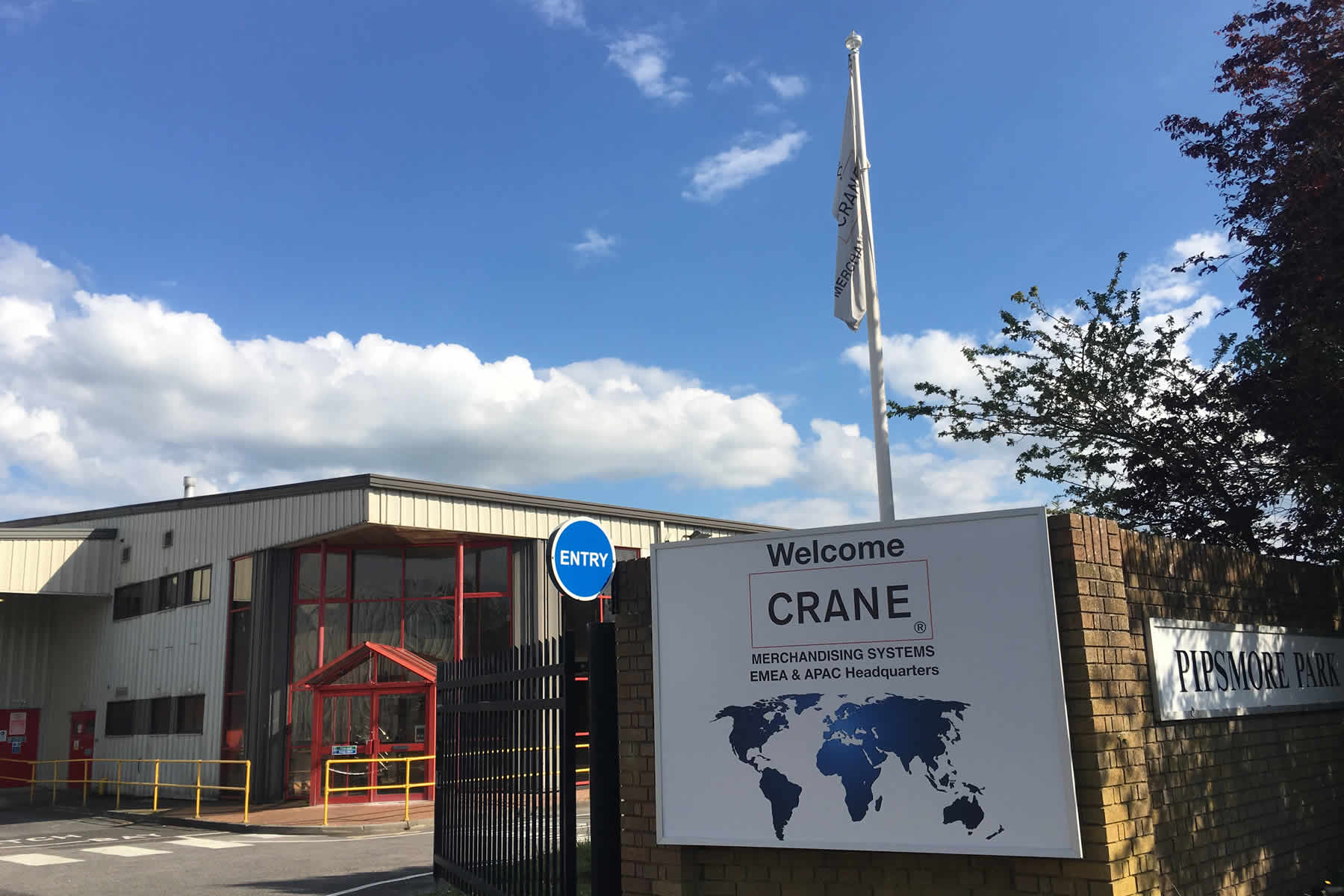 Crane Merchandising Systems
EMEA & APAC Headquarters
Pipsmore Park
Bumpers Farm Industrial Estate
Chippenham
Wiltshire
United Kingdom
SN14 6NQ
T: +44 (0) 1249 444807
F: +44 (0) 1249 444819
E: sales@cranems.eu
Showroom Germany
Crane CPE
Heerdter Lohweg 63-71
D-40549
Düsseldorf
---
US Headquarters
Crane Merchandising Systems
3330 Crane Way
P.O. Drawer 719
Williston, SC 29853 USA
T: +1 (803) 266-5000
---
Crane Middle East & Africa
Crane Middle East & Africa
The Galleries 4, Level 9
Downtown Jebel Ali,
P.O. Box: 17415
Dubai, United Arab Emirates.
T: +971 4 816 5800
Get in Touch
In our ongoing mission to remain committed to our customers, we aim to provide the best service. Whether it's first contact or discussing an on-going project, you can find our contact details below.
---